Why Tony Blair's forever war on Media Studies is still important
Don't study the media, just sit there and listen you oinking little piggies.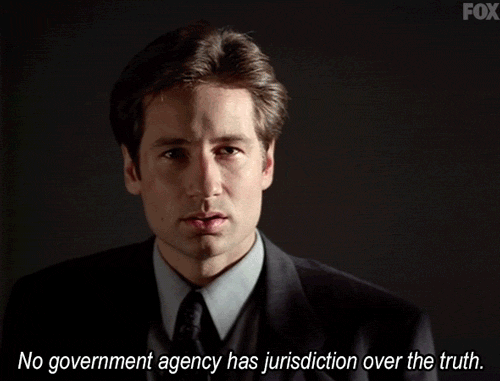 Education: the thing Tony Blair claimed he cared about so much that he named it thrice. But there was one subject in particular that Mr Tonty Blair (© Penny CS Andrews), his government and the right-wing media organisations he was so in hock to, did not have any time for -- Media Studies. If there was ever an educational whipping boy, it was Media Studies, whether at high school or at degree-level. 
Professor James Curran of Goldsmiths, University of London, taught on Britain's first Media Studies Degree and founded Goldsmiths' Media, Communications and Cultural Studies Department. Speaking in 2013, at a conference in Derry, he quoted from fifteen years' worth of attacks on media studies from the media itself: 
Media studies have been subject to periodic attack by quality newspapers, across the political spectrum, for over fifteen years.  According to the Conservative Sunday Times, a degree in media studies is 'little more than a state-funded, three-year equivalent of pub chat' that is symptomatic of 'a dumbed-down educational world'.  The centrist Independent declared that 'students learn nothing of value' on media studies courses, adding that 'this paper regards a degree in media studies as a disqualification for a career in journalism'. 

The left-leaning Guardian, though not fulminating directly against media studies in an editorial, has published a number of lengthy, feature-based denunciations. One declared a media studies undergraduate degree to be 'puffed-up nonsense masquerading as academic discipline' that is 'an instant turn-off to employers'.  Another argued that the rise of media studies has been founded on a corrupt compact between 'cash-hungry universities' and gullible young people who think that studying journalism at university will 'help them meet Posh Spice'. It was headlined 'Media Studies?  Do Yourself a Favour – Forget it'.
Blustering right-wing monocle popper Sir Patrick Moore called media studies courses "tiddly wink degrees". John Humphrys, the now-former Radio 4 presenter, who bestrode the Today Programme like an angry drunk in a bad pub for decades, declared, "The idea of three years at university doing journalism is utterly barmy." That he had the chance to train on the job, and that that system has been destroyed by years and years of cuts did not seem to matter to him. He had pulled up the ladder and he was fucked as if he was going to throw it down for a bunch of jam-splattered oiks. 
Unsurprisingly, satan-on-earth and former Sun editor, Kelvin McKenzie, raged: "There's nothing you can learn in three years studying the media at university that you can't learn in just one month on a local paper." Certainly, one month at a newspaper run by Kelvin McKenzie would teach you to be a homophobic, xenophobic, lying bastard with the shame of smearing the victims of Hillsborough smeared all over your hands and gurning death mask face. Educational! 
When David Blunkett was an education minister, he decried young people taking 'narrow' courses like Media Studies. His then colleague Chris Smith — while an Arts minister! — attacked their intellectual rigour, while another minister, Mark Fisher, claimed Media Studies students were training for "jobs that did not exist." In fairness, he could not predict in the 90s, what the media-saturated world of 2020 would look like, but his arrogance was still stunning. Labour's attitude was reflected in its government's policy, actively attempting to limit the number of students taking courses related to media and communications. 
In 2008, my alma mater, Cambridge University launched an attack on students taking 'less effective' A-levels, including Media Studies, and pushing 'traditional subjects'. A cynic — and I am one — might suggest that Cambridge, which is a powerhouse in 'traditional subjects', has a commercial interest in doing down 'non-traditional subjects', but surely not!
In 2011, the Russell Group of 'elite' universities, of which Cambridge is a prominent member beside frenemy Oxford, made it a matter of public knowledge and policy that it favoured 'hard' subjects over 'soft' options like Media Studies. By 2012, bloviating Conservative MP Rob Wilson called for the UCAS points system to be abolished as it allowed "Mickey Mouse course such as Media Studies" to be worth the same number of points as 'proper' subjects like English and Maths. 
Like me, Professor Curran studied at Cambridge, though he did History while I 'read' Education. In his 2013 speech he pointed out: 
[History] has a long tradition, and it was taught brilliantly. But its intellectual content was at that time narrow, concentrating heavily on politics, public administration and international relations, largely limited to Europe and America. It was this narrowness that prompted me – and other pioneers of UK media studies who took the same unreformed Cambridge history course (among them Dennis McQuail, John Tulloch, and Annabelle Sreberny) – to seek to develop new degrees more challenging and intellectually rich than the ones we had taken.
It's a lie that Media Studies is not useful, either intellectually or practically, nor that studying journalism as a subject at university won't get you a job. Graduates from those courses end up in print — despite its decline — online media, broadcasting, public relations, marketing, advertising, market research, local and national government, and many other sectors. Courses that focus on analytical approaches to texts and video, as well as giving students the skill of writing to length, deadline, and topic are powerfully useful.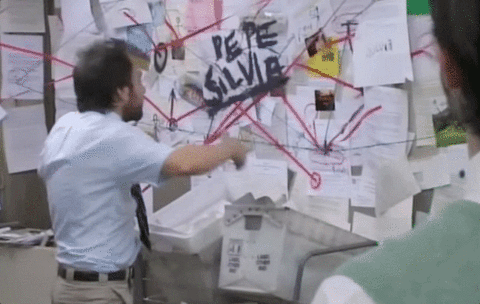 If I was wearing my Conspiracist Hat, which I try to avoid, I would suggest that New Labour's hatred of Media Studies was driven by its suppressed shame at courting the right-wing press for power, desire to avoid too much scrutiny of its own techniques of media manipulation and a growing antipathy towards so-called 'Marxist academics'. Would the Leveson Inquiry in ethics and practices in the media have been more effective if the public were better educated about how and why the media and press work? I think so.
Every day on Twitter, I deconstruct a story in the newspapers using some highlighters and my 15 years' of experience in journalism and broadcasting. People seem to enjoy it. Why? Because they're not that used to seeing the persuasion techniques used in newspapers broken down and revealed. If they'd taken Media Studies, it would not be as surprising.