Twilight of the gods: Former-NME editor Conor McNicholas on a bygone rock era
When The Strokes ruled the world... ish and 'good hair, good shoes' was the mantra.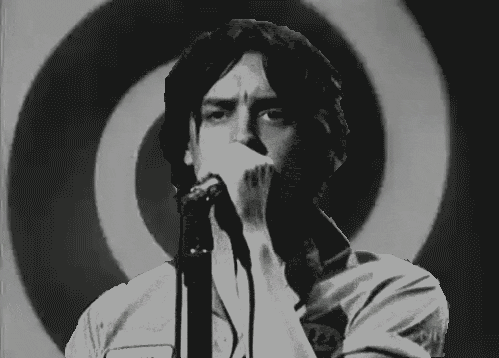 I know Conor McNicholas though I've never worked with him. I was at Q Magazine for a time when Conor was in his pomp as NME Editor. He spoke to me by phone, with striking honesty, about his time editing what was then the world's greatest and most famous music magazine. The piece has been condensed and edited for clarity. 
Conor had sight of the text before publication to offer him a chance to clarify anything that may not have been clear on a sometimes rickety phone line. I asked questions but have deleted those as they broke the flow of the story. 
I went to watch Pulp headlining at Finsbury Park and while I was there I spotted Steve Sutherland from NME. I downed my beer for courage and bowled up to talk to him. He was interested that I was working at the Ministry of Sound magazine by that point because dance music was blowing up in a big way, and the NME simply had no idea how to cover it. 
He asked me to come and spend two weeks on the NME News Desk. It was probably the most unpleasant two weeks of my entire career, like being sent to Coventry for two weeks but with a sneery, icky attitude seeping out of the walls. However, before I turned up, Steve asked me to answer five questions about the NME, what it was doing and where it was headed. I'd never managed to finish my dissertation at uni but I wrote 10,000 words answering his questions. A lot of what I said was quite critical of the NME as it was at the time. I discovered he'd shared what I'd written with senior people on the NME. No wonder they fucking hated me. 
NME in 1999/2000 was toxic. They'd never got out from under the Brit-pop hangover. Ben Knowles went in after Steve for a couple of years in 2000 and moved it on but I don't think he really solved it. Anyway, by this point, I was Editor of Muzik, the dance music magazine next door to NME. One day Steve Sutherland took me out to lunch and started asking me questions about what I'd do with the NME. I swiftly realised Ben had decided to move on and I was being interviewed for the job. I went for it with everything I had. Talked myself into a gig that was way bigger than I was. I've always done this – talked my way into the big scary project then shat myself about it afterwards. 
Three years after I had such an awful experience on the News Desk, I turned up again at NME and I was everyone's boss. It was carnage to begin with, to be honest. I went in solo. I had no backup of new members of staff, I just had to face everyone down. I didn't really know what I was doing. I would walk across Blackfriars Bridge every morning in the Autumn of 2002 feeling like I was going to vomit over the edge. At the start, I was a proxy for Steve Sutherland, no doubt about it. He edited through me for 6 months until I got going. I needed that. Eventually, I told him to back off. 
Everything changed when I was asked to go off and work on a redesign of the NME with Art Director Rob Biddulph. He's now a bestselling, multi-award-winning children's book author and illustrator. He's a top guy. I directed him to make it into what I knew and what I wanted to read. I decided to stop thinking of NME as a 'paper' and treat it as what it was: a weekly magazine. 
I persuaded the publisher to let me kill the messy vertical ad strips at the front and we got our corners back - vital if you want to draw people's eyes in early in the mag. We totally changed the look and feel, gave it energy. I made the mag much more visual - used the pages to communicate through spectacular images as well as great text.
I stuffed it full of new ideas that just felt right to me. It was utterly different. Our development room was on the 26th floor at King's Reach Tower, one above the NME's floor. It was where Melody Maker used to be. I think a lot of that Melody Maker spirit crept out of the walls into what I was doing. I invited the NME section editors up one-by-one to talk about it. I did this rather than presenting to them as a group because I couldn't face them all in one go.
But what I did, inadvertently, was give them a space to react on their own rather than be part of the group-think that had gripped NME. Each one of them individually loved it, and they said so when they went back downstairs. I flipped them from antagonists to allies. It was THE pivotal moment for me because from that point on it was my vision they were supporting, I was fully Editor.
That was when the whole operation went into top speed. We were just focused on getting it right week after week. The next thing I knew I'd been at the NME for years. The redesign had an impact immediately. New readers, new music fans started discovering us and they liked what they saw. We were speaking to a new generation that was coming through. The old guard readers fucking hated it and they didn't hold back in letting me know, but the more they complained the more I knew that the younger readers would love the mag for pissing off their dad or grandad. We swiftly went from falling sales to year-on-year growth. We took the number 1 slot back from Kerrang! in just a few months and kept going from there. 
NME sales were in decline for most of its existence as a paid magazine. The peak was back in 1965 at the height of Beatlemania. From there it was a slow decline in sales. There are only two moments on that downward curve when sales consistently went up year-on-year. It's a game of mine to ask people to guess when they were. It's not the 80s indie explosion or Britpop, those events made very little difference to sales overall. The two upward bounces are the punk explosion in 77-80 and my Editorship between 2002 and 2005. My critics don't tend to mention that or believe it, either.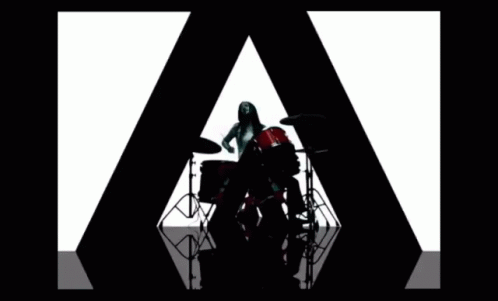 The point of a music magazine is, always, to sell copies. That's the ultimate measure of how relevant you are. Focus on that and history looks after itself. I approached every issue as if it was 1963 again and everyone was ready to discover a new generation of music. Our job was to curate and build the scene as much as report on it. 
People often attacked me with the supposed insult 'indie Smash Hits', but I'd been raised on Smash Hits -- I had an older sister -- and I didn't consider it an insult. I thought it was a compliment. Kudos from older readers was of no value to me, new music fans discovering us the first time and deciding we were on their wavelength was. But sales were tough. From Day 1 we were running into a digital headwind. It's amazing we sold the copies we did, never mind growing sales. When we made badges and posters, it was about giving readers something they couldn't just get online, something unique to a physical product. Even The Guardian was giving away posters of whales and shit at the time.
When I took on the NME, a lot of bands looked appalling. No-one was filtering what was featured for its visual impact. But this is pop culture, in an Andy Warhol sense. How it looks matters. I always said we're not an audio medium. The music matters but kids can hear that through radio and file sharing. What we uniquely brought to the party was how things looked and the story. I brought in a 'good hair, good shoes' policy. It was a bit of an internal joke but it was real. If you looked good as well as sounding good you got in. The UK record business knew this and soon the bands turning up all looked great. The first proper hot band that broke during my time as editor was Franz Ferdinard -- great songs, but also great hair and amazing shoes.
Before I took the editor's chair, the NME's staff were obsessed with being the 'paper of record'. Everything was written with one eye on how they would be judged in the future like they were curating the Encyclopaedia Britannica. That just makes for a shit magazine. You have to throw everything into the now. Put every great idea you've ever had into the first issue you make. Then do it all over again. And again. You run on nervous energy every week but it makes you maximum relevant. 
In the 90s, NME and Melody Maker competed to create scenes. As a reader then I loved it. For music journalists, it was a hobby and all part of a useful competitive culture between the two mags and Select. I remember Steve Lamacq's Camden Lurch and Simon Price's Romo. They were playing with popular culture and creating new things in the same way as the music artists were. That's part of the value music journalists brought to the party. The first scene I was part of was Electroclash when I was at Muzik mag. There were bitter battles between music titles as to how it should be spelt! At NME, we didn't come up with the New Rock Revolution the fans did, or rather, the haters did. It was a tossed-off line on a Datsuns cover -- "All hail the heroes of the new rock revolution." It was a revolution in rock that was new.
But people instantly picked up on it. It started with old men writing in complaining that the New Rock Revolution was bollocks. But as soon as you capitalise it becomes a thing. Kids started using it to describe their generation of bands, the ones that had arrived in the wake of The Strokes and The Stripes. So I went with it. I used it as the title of a covermount compilation CD and from there on it properly stuck. 
I was always interested in the readers as much as the bands. I used to be a teen stuck in Bradford that so wanted to be part of what was going on. I made my NME for all the teens stuck in dead-end towns. I felt it was my duty to use this amazing opportunity I'd been given to bring the scene to them.
I was pretty much in awe of my own staff. They were all so much better at what they did than I was - better writers, better designers, better photographers, better ideas people. I saw it as my job just to support them and help them get on with what they were good at, give them the biggest canvas I could. Where I was better than any of them was having an overall vision and being able to deal with senior management. I kept the whole publishing machine off their backs. 
Being NME Editor is great, but it's utterly ephemeral. Music PRs fear you and value you, but any clout I had was all about the role and not about me. When I left the role it all disappeared in an instant, like clicking your fingers. That takes a massive mental toll. I remember one time, a few years after I stepped down as NME editor, I was at a War Child gig by Muse and their PR, Barbara Charone, who repped them, was there.
I went over to talk to her for old times sake. We were having a good catch-up when I suddenly noticed she'd gone stone cold and twitchy. She was looking over my shoulder, so I turned to see who it was who had caught her attention. It was Mike Williams, then NME editor, and I realised I was in the seat she was saving for him. She needed Mike to love that gig. And me? She didn't need anything from me. It was a real window into what it must have been like to be around me in the 2000s
I was never really a journalist, I was a super-fan. I wanted journalists around me who could communicate that joy of really loving a band, of getting emotional at a gig. One of those emotional moments that stands out was on the second ever NME Awards Tour I did back in 2004.
The Tour was at the end of its run with the culmination at Brixton Academy. Franz Ferdinand were bottom of the bill. Their set had been amazing with the crowd going mental. At the end of the set, they were all stood around the drum riser. They started 'Take Me Out' and when the main riff kicked in, they pulled off a slick choreographed turn and walked forward to the front of the stage to properly let rip while the whole place erupted. No-one had pulled off a move like that since the '60s. For me, that's the moment when the new scene really started.
Between 2002 and 2005 the paper NME was unstoppable, but that year saw MySpace break big. We were rushing to keep up with what was happening with the Arctic Monkeys and the filesharing going on. In 2006 our relationship with the scene changed. We were no longer the gatekeepers to breaking an act, it could happen without us being involved at all. I saw it when the Monkeys played the baby band Carling Stage at Reading and half the crowd knew every word to every song. This from a band who had no album out and had never been on the NME cover. We'd lost control of the conversation. 
From that moment on sales started to drop again. But in everything we were doing NME was bigger than ever. We had six national tours a year, the Big Gig at the O2, Awards in the UK and US, a radio station, TV channel and the world's biggest music website. But all anyone counted was the paper sales. That never stopped being hard.
I would have gone two years earlier if I could have but the global recession killed a lot of the conversations I was having. When I did make the decision to go it was mentally really traumatic. I'd grown up, essentially, as NME Editor and to unpick that from your brain is a really hard thing to do. So much of my sense of who I was was caught up in that job title. I pretty much had a mental breakdown in the summer of 2009 during the six months I was waiting to leave NME.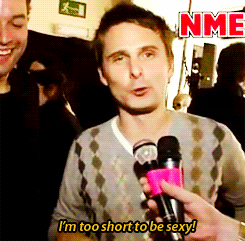 When it finally happened it was at Reading Festival 2009. The agreement was that I would cease to be NME Editor when I left the Festival site on the Sunday. Being NME Editor is a bit like being Pope or Doctor Who – there always has to be one. Krissi arrived on site on the Sunday afternoon, having flown straight in from New York and taken a taxi from the airport. While I was there I was Editor, but as soon as I left it stopped. Late on the Sunday, having done everything I needed to do for the festival coverage, I stood at the VIP entrance, knowing that when I put my foot on the tarmac across the gateway I was done. It took a lot of effort to get my foot over that line. When I took the first step, I just kept walking and walking, all the way through town until I reached the hotel, got in my car, and drove home. It was over. 
The moment paper music journalism ceased to matter was in 2006 when Pitchfork reviewed the second Jet album. They just put up a gif of a monkey pissing in its own mouth. It wasn't about the nature of the criticism - it really was an utterly forgettable album - it was the manner in which it was delivered. It wasn't the product of a subs desk trying to shape something into the NME-style or the Q-style, it wasn't crafting words to communicate a devastating putdown. It was a uniquely contemporary digital response to a band that felt like it was from another age. It was a new age sticking two fingers up to a previous generation in a way that they couldn't respond. It was something that could be shared on mobile phones. Print was fucked from that point.
My succession plan was… well, laborious. I had to work my notice for a full six months. Everyone on the publishing team knew it had to be Krissi Murrison, who had previously been my deputy, to take the chair. But it wasn't easily achieved. Krissi had already been offered a job in New York and she'd gone a few months previously. Her husband, an A&R for Sony, had arranged a transfer to New York too. When we offered her the NME Editor's job back in London, we had to get them to unpick all of that. It was messy.
Krissi is a brilliant journalist. I wasn't, I was something else. I loved putting the tours together, launching NME Radio and NME TV, hosting the NME Awards USA in LA, and working with the sponsors. For me, it was about the brand that's where the growth was. I relied on Krissi, as Deputy Editor, to make a great paper every week. I signed off every page, but she did most of the heavy lifting towards the end. 
When Krissi became editor she had to take on all that other stuff that I'd been doing and I don't think she really enjoyed that side of things. She Edited a great paper, though. She tore up everything I did which was totally right. 
Kill it all. Burn it. Make something totally new.
You can follow Conor on Twitter. You should.